Friday 17 Jan my 3D printer came in.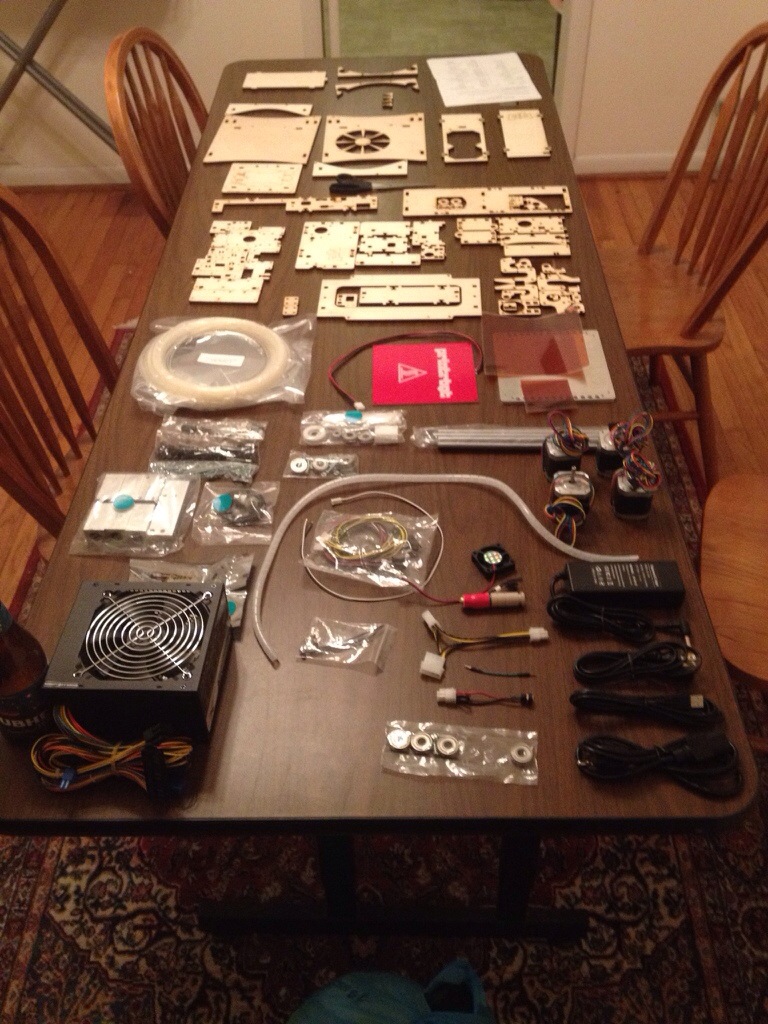 Took about 8 hours to assemble with a friend helping out. All in all, for a birch plywood lasercut chassey, the unit is strong and stable. At $599 unassembled, this may be one of the best deals on the market. Prints 1.75 mm ABS and PLA. No major glitches, but we both noticed a shortcoming with the belt tensioning (or lack thereof) of the y axis belt. in the x axis belt, there is a nice tensioning mechanism. So far, I'm pretty happy with the calibration and am more focused on fine tuning the bed and extruder temperature and 'write' speeds.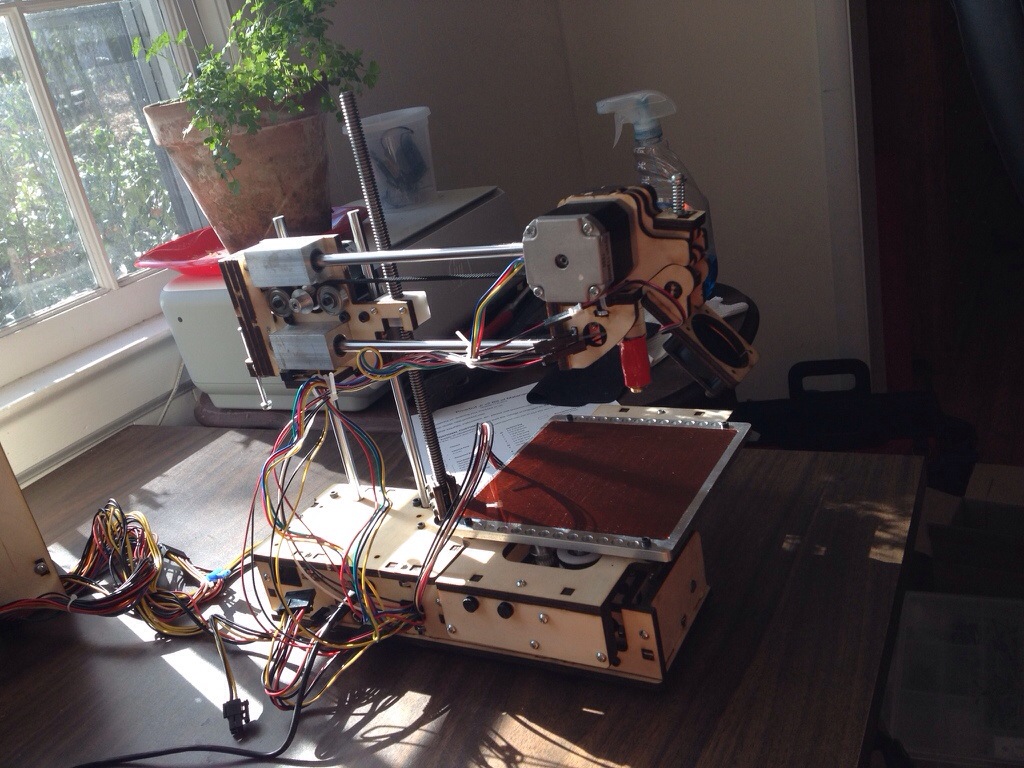 I found a good page explaining basics of filament for desktop printing here. The MrJaws shark at left was very first print, with most of the error coming from the fact that the z axis was not close enough to the heated bed. Printrbot suggests the width of a piece of paper above the bed for the extruder. After about half an hour of leveling, and searching online, I realized the RepetierHost software calibrates x,y and z axes by setting the end stops and moving to 'home' location. So using the screw that activates the end stop and having an extremely level printing surface are key. Second print of MrJaws already an improvement and the third scaled down plant pot is already showing potential!
Software (all opensource):
OS – Fedora 19 – saw this page which motivated me to try something other than Ubuntu
RepetierHost – all in one 3d printing software. Suggested by Printrbot and communicates directly with the printer. contains slic3r, however I kept getting errors using it within RepetierHost, so installed slic3r separately.
slic3r – converts .stl files in to .gcode files, which are passed to the printer by RepetierHost.
openSCAD – C based CAD software for creating .stl files
blender – GUI artist and designer software that can output .stl files
inkscape – graphic creator / editor
I'll probably try skeinforge as well to try another gcode generator as slic3r seems limited and doesn't show me off hand the size of the print.
printrbot extruder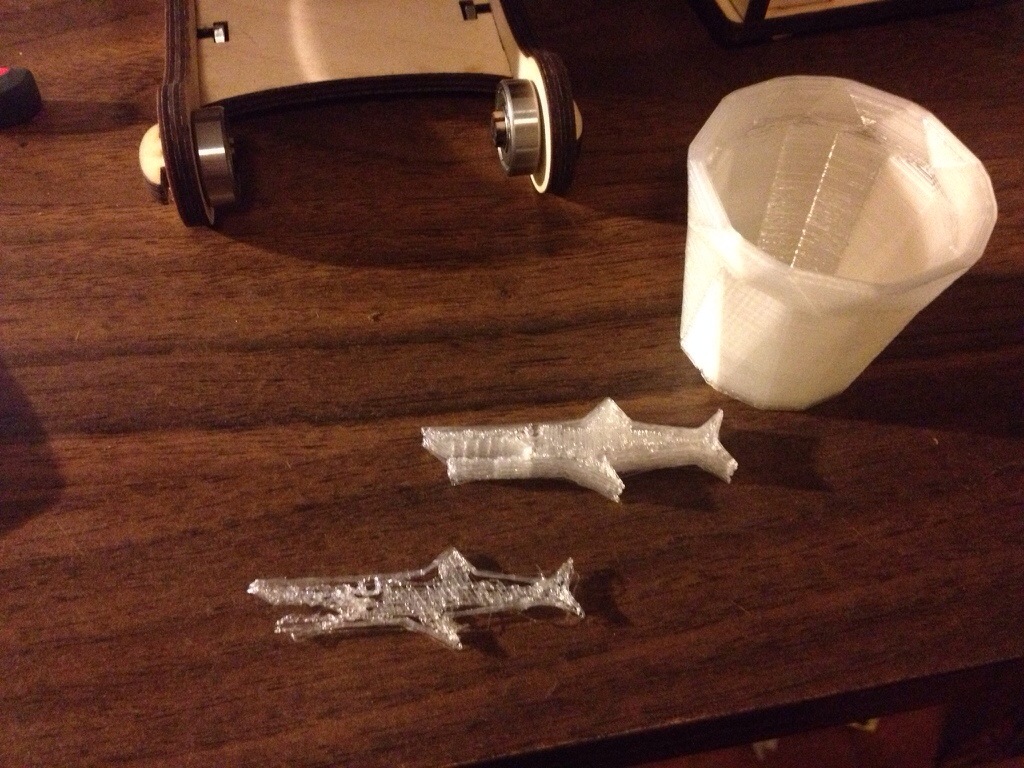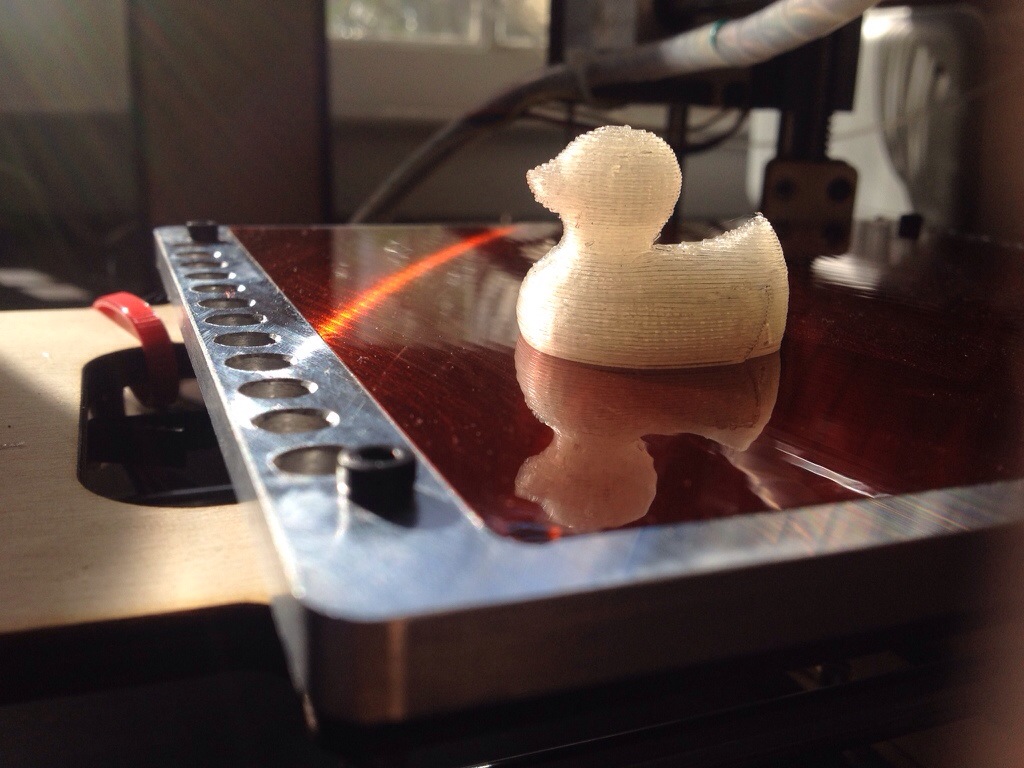 It seems the extruder is one of the main parts to splurge on. Printrbot sells a second extruder machined of Al which will be my first upgrade to the system.